The most sought after
web design services
If you intend to put your website in a position to grow your business by facilitating optimum conversions, hire the Designer Media group (DMG) today. With a matchless combination of usability and simplicity we create high-quality user-friendly web designs.Are you looking towards building a higher degree of brand awareness or striving to achieve even more sales for your products and services? Our strategic business processes simplify your targets, as facilitated by captivating user interfaces that are highly responsive for a uniform experience across all devices. The website designs combine seamlessly with development strategies to deliver a higher degree of customer retention and optimize lead conversion rates.
Quick Inquiry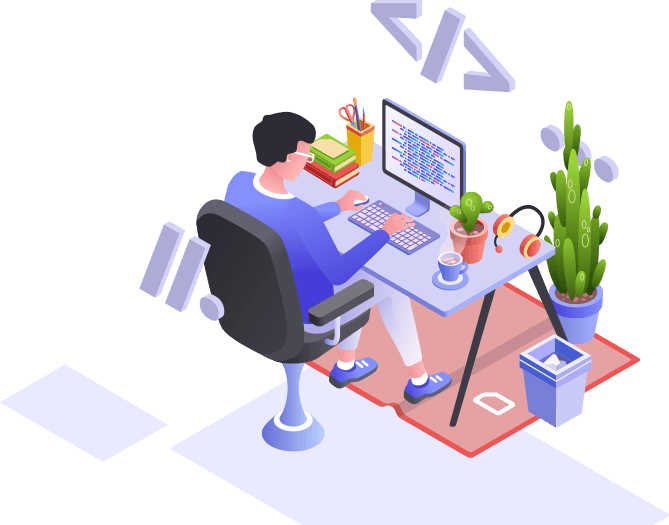 Creating customized
web designs
We now come across as the most recognized web design company in India. Our team of web designers is passionate about their work and keep updated with the latest market trends. The experienced web designing professionals put forth an integration of trending design elements. Among the key elements frequently used are gradients, custom graphics, particle backgrounds and drop shadows layouts. They keep web designing services world class and help create exclusive user experiences. In order to mitigate website loading times, we use high quality videos, images and illustrations. We undertake each of the procedures in projects, ranging from wireframing to building components with utmost care and come across as your preferred partner for website design.
View Portfolio
Effective Website Design Solutions With
Our Unique Web Design Elements
Flawless Navigation
We comprehend the business requirements of the website and make a strategy to deliver the website within stipulated timelines.
Competitor analysis is the next step in line, and puts our agency in a position to create a customized web design plan for the project.
We create state of the art UI/UX designs that are domain specific and feature globally preferred elements.
Our certified staff works in collaboration with your team to produce engaging content which puts your message across and accentuates branding.
The final step in web designing involves ensuring a seamless integration with web development and is followed by comprehensive testing
Engaging the consumer
We select basic web design elements such as multimedia, typographies and fonts after much research and are deliver them using the technologies best suited for execution.
Navigation and overall visual appeal
Even while visual appeal is matchless across the website, each of the websites we deliver is unique. Navigation is characterized by smoothness and clarity, and a user is empowered to get to his desired web page with even more ease.
Repeat customers as a norm
We are dedicated towards client satisfaction and are always delighted to go that extra mile in order to meet their preferences. Customer retention rates at our firm are exceedingly high and so is the number of repeat customers.
Web design at DMG is best described as hot and spicy. While it meets client requirements effectively, the user experience delivered to the end user is at par with the best in the world. Book a consultation with our group today, and you can be sure that website design will meet and supersede your expectations. The basics are invariably correct, while refined effects further add to the delight.
Our approach towards web design:
Professional services for web development
Quality web development must complement web design at every stage for a seamless experience for the end user. At DMG, we offer comprehensive web development services and deliver websites that are scalable and perform high on SEO parameters. Each element of web design and development is created with SEO considerations in mind. Usability and visibility are in a perfect balance, and the websites further accentuate branding efforts.
A dedicated team for web design
DMG brings before you the finest and most skilled web design talents. They have worked across segregated domains and are possessed with a number of years of relevant experience. Our resources work in close coordination with your team to deliver successful web designs. The overall presentation of website is impeccable and lets you achieve higher ROIs and lead conversion rates.
We keep the processes flexible
Our web designing processes are essentially robust. This helps overcome confusion and keeps work flows positive. We put agile methodology to use for undertaking client assignments. Project management systems such as scrum help keep work efficiency high.
Web interfaces that are digitally sound
Digitally sound web interfaces make it easier to incorporate internet marketing elements within the website. It brings in a competitive edge for your brand.
Transparent work processes
Web design process at DMG is characterized by transparent work processes, proper prototyping, planning and execution. This lets us ensure that the websites meet your business objectives and come across as a true reflection of your brand.
Can We Help You?
Get in touch - we would be delighted to discuss your project needs.
Get in Touch