Custom E-commerce Solution Provider
These are times wherein mobile commerce has come across more prominence than we could ever imagine earlier. The percentage and numbers of online interactions that people have over smartphones are astounding. Ecommerce Development Company Indore can help you to take your business online quick, easy and at affordable price.
Up selling, cross selling, interactions over social media and rich search functionality have gone beyond being trends, and nowadays come across as being mandatory for success in ecommerce hemisphere. They induce higher conversion rates and a positive user experience for the end user. Integration of smart ecommerce functionalities within the portal delivers rich dividends for an e commerce brand, and the benefits come in form of shorter sales cycles. This has a direct effect over boosting conversion rates. They add to consumer's delight and bring in more value to the shopping experiences to facilitate customer retention.
Demarking factors for our services
E-commerce Features we empower your e-store with
Integration with payment gateways
Develop shopping cart
Customized design for online stores
Integration with social media channels
Development of modules and plugins
Support and maintenance services
Customization and web development
Trending feedback mechanisms like star ratings
Google analytics integration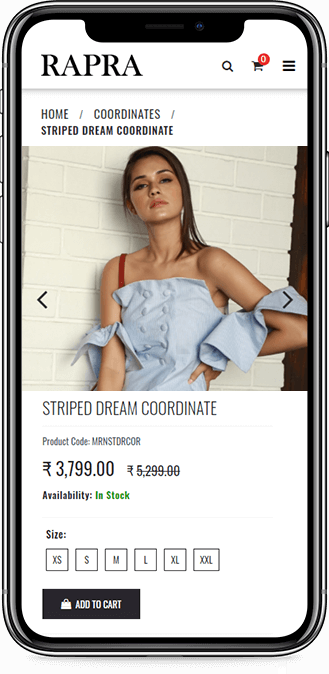 Simplified checkout procedures
Customer management
Order management
Inventory management
Organized product categories
Simplified management for deals
Location based search facility
Dashboards for admin and seller
SEO that delivers a competitive edge
Our solutions for ecommerce development
It is quintessential for the ecommerce solutions to be customized based on client requirements. The choice of ecommerce software is subject to metrics like client's domain, consumer demographics and size of portal. As one of the top eCommerce design agencies in Indore we can guide you take the correct decision.
One must figure out if he wants only the basic features, or would prefer to have advanced features as well for his ecommerce store. Use of advanced ecommerce features is also defined by the requirement for scaling and integration at any time in the future.
One then reviews the options available at his disposal and goes ahead with the one that addresses the requirements in the most productive, cost effective, and simplified manner.
Our prime offerings as the preferred ecommerce developer in India
How much will your ecommerce website
project cost you?
Features that make our ecommerce development services outstanding
Can We Help You?
Get in touch - we are based in Indore and would be delighted to discuss your project needs.
Get in Touch